Get Wool Soon
Welcome my crafty friends,
My post today is a pop up card I created for my a dear rug hooking friend that is having knee surgery.
Most of my posts are mostly Susan's Garden Club paper flowers which is my first love but right up there is Karen Burniston's interactive cards. Today I have used Karen's Bitty Pop Up Ball to create a sheep. I can tell you these pop up balls are addicting I feel you can really get your money's worth from these dies as there are endless things to create with them.
Karen always does assembly videos for creating each of her dies which are very easy to follow.
My card today is 5" square cut from white cardstock . The pattern paper is one I bought years ago in a little scrapbooking shop. For the inside I cut 4-3/4" X 9-1/2" scored in middle. It was attached using clear double sided adhesive. I was very careful to adhere 1 side at a time being sure to get the crease exactly in the crease of card base. For front and back of card I cut paper 4-3/4" square. Flap was cut using Karen's Flap & Closure. My card I used small magnet to keep card closed adding to flap and card front before adding patterned paper to those places. Also sheep was added before adding paper to back of card so that the paper covers the prongs of the brad coming through from the sheep.
Bitty Ball Pop Up was used for sheep. Used 110# white cardstock to cut ball and panels. The panels were embossed with an old embossing folder with swirls so to look like curly wool. Ball was assembled per Karen's YouTube video.
For the face I used an old retired die of Karen's called Snowball the Sheep trimming it using just face part. A Wobble was used to attach head to give dimension and little movement. Legs/Hooves were created using the legs from Karen's Animal Add On 3 set cutting from black cardstock trimmed own to just above the hoof. I creased just above hoof and attached just the area above the crease to bottom of ball.
I created a second Snowball Sheep for front of card / flap.
If you have either or bother of these ball dies go have fun if you don't you better put them on your list.
Here are a few other pop ups I have done.
These are just a few that I have created - SO MUCH FUN!
Thanks for stopping by today and until next time - Happy Crafting!
Christine
You only live once but if you live right once is enough!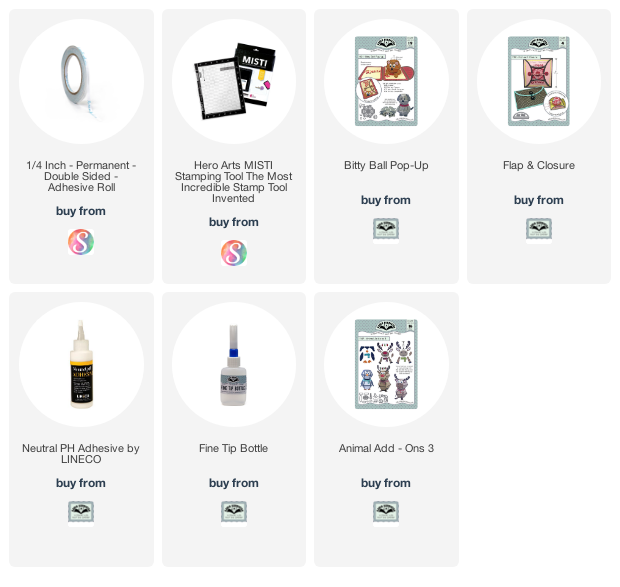 Stamps:
#18327 Hooked on You by Paper Roses
#B1508 Kiss it Better by CTMH