Forever Friends Lilac
Welcome My Crafty Friends,
Today I am posting another "Forever Friends" card. Last month I posted a card I had made for my dear friend of over 50 years it had bachelor buttons on it well she showed it to a friend where she lives and the friend wanted a couple of cards one of which was just like hers and another one so here it is. I chose to use
Susan's Garden Notes Lilac 2
die set.
Here is how it was created.
Step 1
From green cardstock cut
Garden Notes Leafy Branch
. Using Nuvo Crystal Drops - Simply White add berries to branch set aside to dry then repeat on back.
Step 2
Form 6" X 6" card base from white cardstock.
Step 3
Cut patterned paper 5-3/4" X 5-3/4" patterned paper (
ModaScrap Fly & Scrap
used here). Adhere to card front using
Clear Double Sided Adhesive
.
Step 4
From black cardstock with Clear Double Sided Adhesive on back cut Forever Friends using
A Way With Words dies Forever and Friends
. Adhere to card front putting Forever to top left of card and Friends to lower right of card.
Step 5
Cut
Garden Notes Ostrich Fern
from green cardstock. shade with ink shape by pinching up on fronds. Using
Kids Choice Glue
on stem area only adhere to center of card.
Step 6
Add berry branch over fern using
Kids Choice Glue
.
Step 7
Make lilacs using
Garden Notes Lilac 2
set. You either cut flowers from white
Soft Finish Cardstock
and color with alcohol markers, cut from colored cardstock or as I have done colored cardstock first by lightly brushing marker over some areas darker in others then cut which gives variation in color. My lilacs are really much more purple it is the picture. Susan has a video on how to make the lilac on her Facebook page
Susan's Garden Club
. You can find it at this
LINK
. These are built right on your card.
Here is both cards.
I do hope you have enjoyed my card today and will now make your own. For any of the
Elizabeth Craft Designs
supplies I have used in this project you can just click on icons below and it will take you directly to their site.
Until next time - Happy Crafting!
ChristineElizabeth Craft Designs Supplies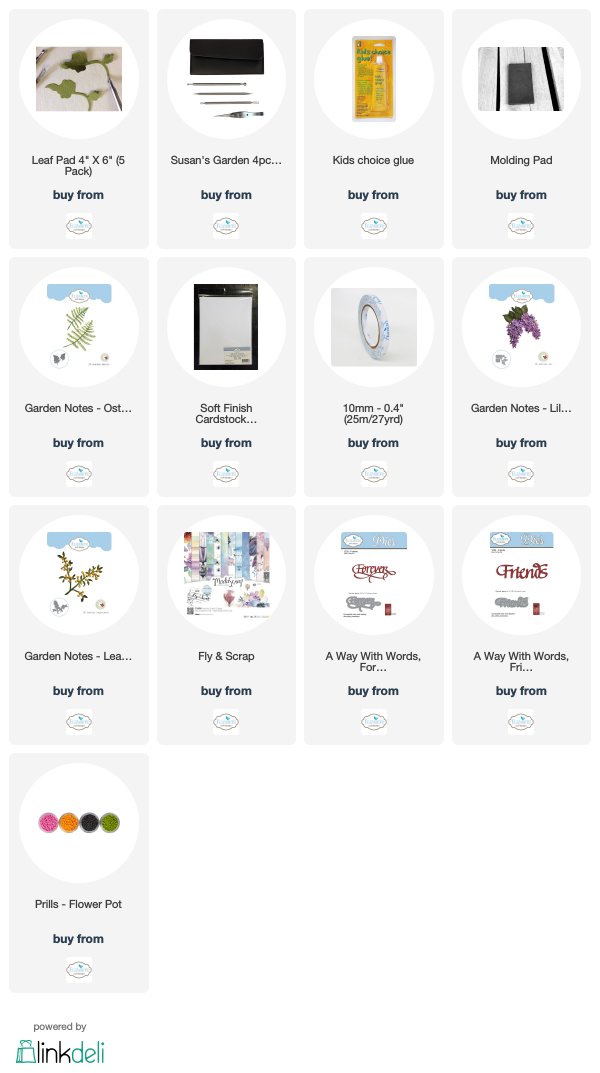 Other Supplies
Cardstock, green, black, white (for 6 X 6 card base)
Nuvo Crystal Drops - Simply White
Ink for shading
Copis Marker - FV2 Fluorescent Dull Violet